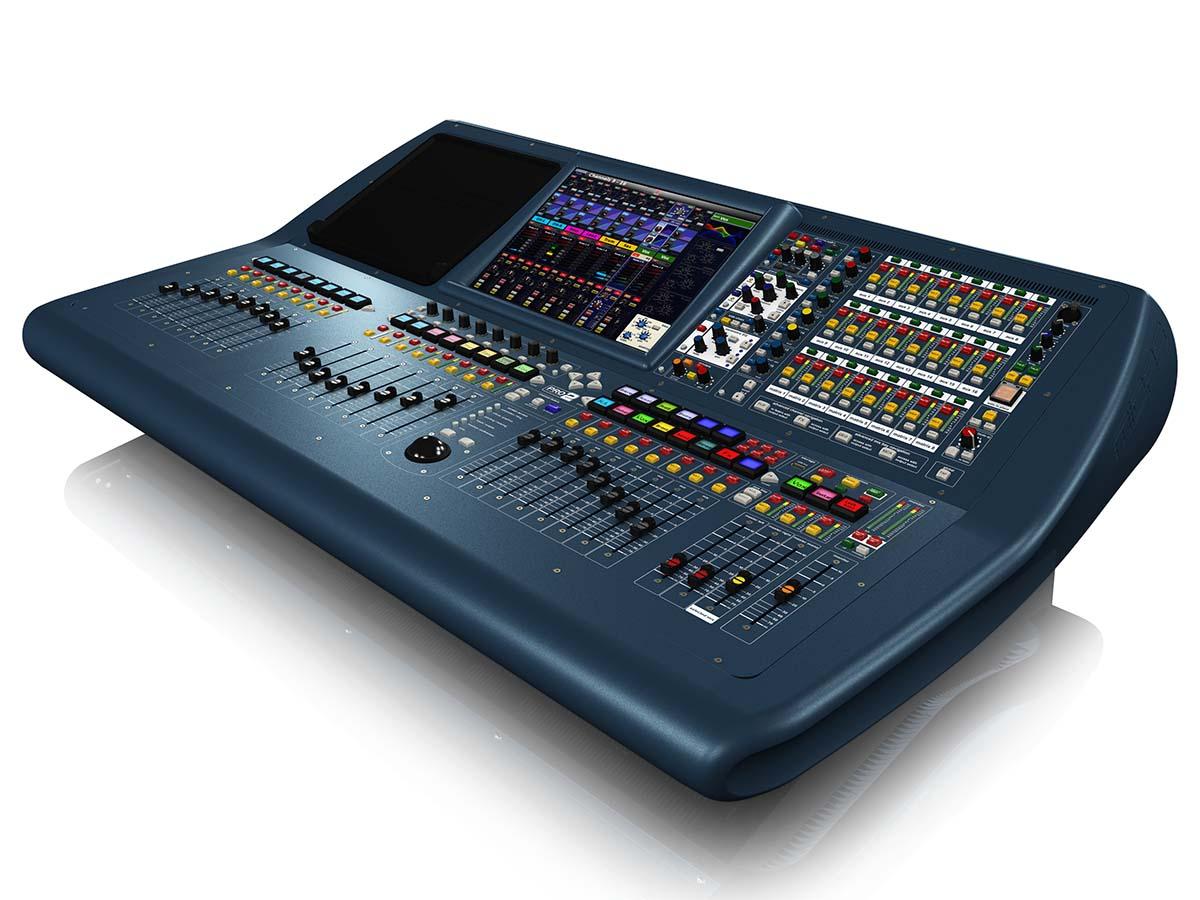 Midas PRO

2

-CC-TP Dig­i­tal Console
Manufacturer: Midas
Model Number: PRO

2

-CC-TP
$ 400.00 / day
---
Audio
Audio Consoles
---
Con­sole includes road case. Midas DL

251

I/O Rack is
NOT

includ­ed and can be rent­ed separately.

PRO
SERIES
PRO

2

-CC-TP
The ground break­ing PRO2 fea­tures 64 simul­ta­ne­ous input chan­nels with 8 award-win­ning MIDAS Micro­phone Pre­am­pli­fi ers and 27 time-aligned and phase-coher­ent mix bus­es. Like all PRO Series con­soles, the PRO2 fea­tures man­aged laten­cy and 40 bit float­ing point pro­cess­ing pre­ci­sion. Designed for use in high-pro­file live sound appli­ca­tions, the PRO2 sets a new stan­dard of per­for­mance and porta­bil­i­ty in a com­pact dig­i­tal con­sole form factor.
AES50 audio net­work­ing tech­nol­o­gy allows the PRO2 to dynam­i­cal­ly assign up to 156 inputs and 164 out­puts at 96 kHz sam­ple rate to any of its input chan­nels and bus out­puts on a scene-by-scene basis. This high lev­el of con­nec­tiv­i­ty, cou­pled with the large chan­nel and bus counts, makes the PRO2 equal­ly at home in the­atres and clubs as it is in live con­cert tour­ing, out­side broad­cast and music festivals.