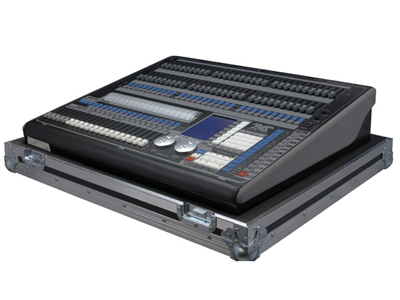 Avo­lites Pearl
2008

DMX

Mov­ing Light Controller
Manufacturer: Avo­lites
Model Number: Pearl
2008
$ 300.00 / day
---
Lighting
Lighting Consoles
---
The con­sole Pearl 2008 com­bines strength and flex­i­bil­i­ty at very small dimen­sions. As with all Avo­lites con­soles so the Pearl 2008 is designed for quick and easy pro­gram­ming and imple­men­ta­tion. The Pre­sets avail­able to give ease and flex­i­bil­i­ty in many type options: pan, tilt, colour, gobo, etc. All the mem­o­ries of the changes are auto­mat­i­cal­ly saved, allow­ing the user – pro­gram­mer to cre­ate with­out fear of data loss.
Spec­i­fi­ca­tions:
Inter­nal Flash Dri­ve, sim­i­lar in func­tion­al­i­ty to a hard disk but faster and more rugged. Pro­vides enough stor­age for the entire Fix­ture Library of more than

3

,

000

files or over a hun­dred show files.
Remov­able exter­nal

USB

Mem­o­ry Stick.
Cache the entire Fix­ture library of more than

3

,

000

files
Improved method of Fix­ture selec­tion for Patching
New Locate Fix­ture button
Fix­ture Selects (select­ing the top row of faders)

2048

Chan­nels across

4

DMX

universes.

240

Intel­li­gent Fixtures.

240

Dim­mer Con­trol Channels.
The­atri­cal Plot­ting and Play­back functions.
Shape Gen­er­a­tor for instant cre­ation of pat­terns and effects.

15

Play­back Mas­ters con­trol­ling

450

mem­o­ries, chas­es or cue lists.

MIDI

and Bass, Mid, Tre­ble sound to light triggers.
Colour

VGA

out­put fit­ted as standard.